Morning and HAPPY FRIDAY to you all. Welcome to the last installment (for awhile) of IT List. Can you believe in one week it will be Christmas?! AY! This POSH Santa better get her booty movin'. Remember, this is the season above all others for GRACE. Towards yourself and towards others. Love you guys and hope you have a terrific weekend.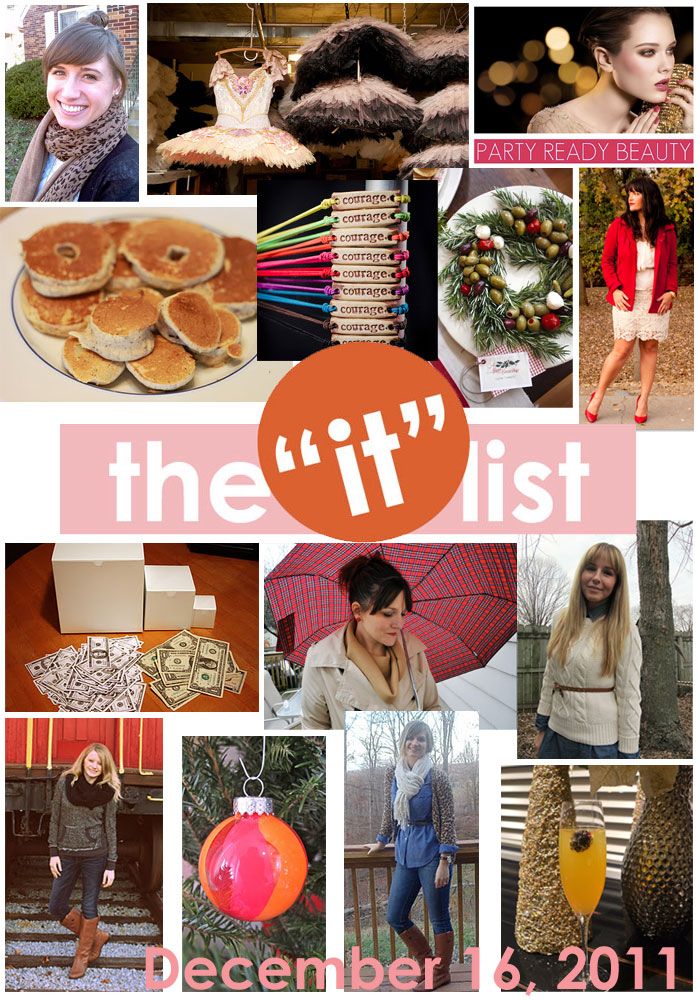 The IT list is signing off for 2011… But we'll be back in 2012!
Enjoy these links in the meantime!
the IT list is produced weekly by Jill of good life, for information on how you can be involved, click here!