Whew. That's all I can say. What a week and this holiday Christmas season is not about to slow down! Friday I'm hosting some of my favorite and most beloved girlies for our Working Wives Roundtable (inquire within if you're interested in this ferosh and highly exclusive club). Then Saturday KP and I are headed to Leavenworth on our annual ornament trip (I'll share more about this in a post next week) and when we return, we have to jet to a Christmas party (that requires an outfit that does NOT involve shoes–whuut??) OY VEY. But being the busy beaver that I am, I won't settle for less than chaotic and I can't complain when I'm getting to indulge in my most favorite seasonal delights.
Which brings me to my next point. We need to have a chat. Won't you sit down? Ok lovies, here's the deal. You are some of my MOST FAVORITE people in the world. You know that right? And as much as I love you, I am about to go visit my family in a couple weeks and they are THE most important thing in the world to me. And while you and I get to talk every day, I see them only once or twice a YEAR. It is beyond essential to me that I get to live in the JOYFUL moment, savor the holidays and get as many hugs and laughs in as possible in the short time we have together. PLUS I'm going to become an Auntie (hopefully while we're there) and that is HUGE. That said, I'd like to propose something to you. Instead of leaving you altogether or having someone fill in for me while I'm gone, I was thinking…maybe you could come with me?! Now, I know it sounds crazy but hear me out. You wouldn't get your usual dose of fashion, event and home fabulousness or updates on POSH happenings (it'd be more "Dear Diary, I got to eat at X and then we played Y until midnight and LOOK AT MY MOST HANDSOME NEPHEW IN THE WORLD" sort of stuff ) but you wouldn't have to pack much and I think you would have a SUPER FUN time. We could have cool road trip snacks, take funny pictures, read magazines…WHAT DO YOU THINK?! I know, I know… you probably need some time to noodle it over. No worries, take all the time you need. Just let me know in the next couple of weeks so I can be sure to leave room for you in my suitcase ok?
Now, for our final piece of biz–the IT List. You may have noticed Merci has been MIA to make room for this round up I've been doing and it's back again today. I really hope you guys are getting to check out some of these other great blogs.  Give me just a couple more weeks and I promise Merci will be back in action!
Now, I must scoot–so much to do, so little time. Hope you all have a MAH-velous weekend. Kisses and hugs and ladybugs.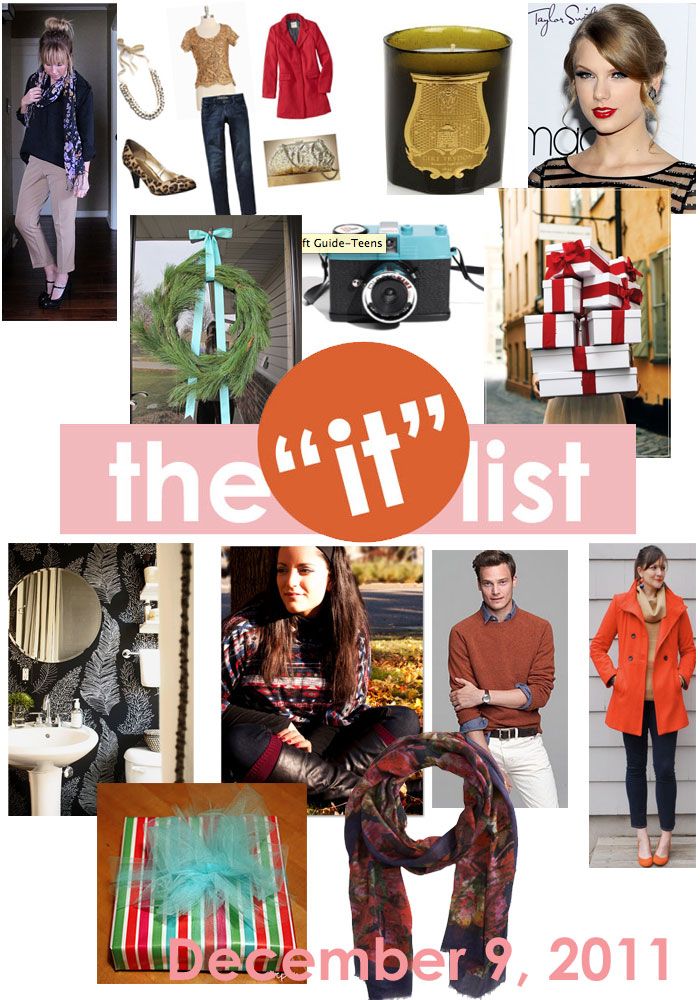 Happy Friday!  Take some time to check out these great links!
the IT list is produced weekly by Jill of good life for less, for info on how you can be involved – click here!